Notepads - memos with attitude
Notepads are available in various sizes and page count with a full four color process. All the notepads come with a nice sturdy chipboard backing and the pages are compiled of premium 70lb text with maximum brightness. Run size quantities are based on total number of finished pads.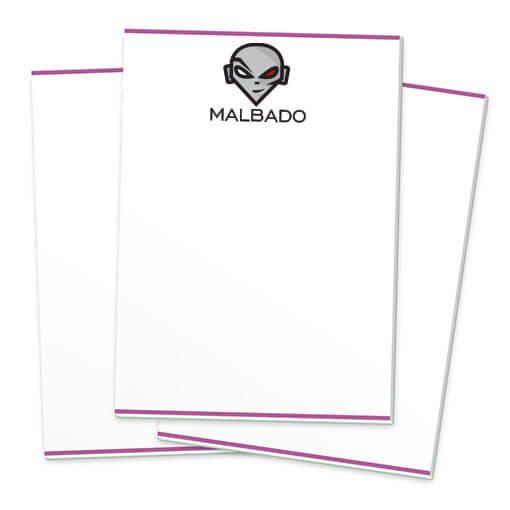 Let us design your special look. Notepads offer long lasting advertising.